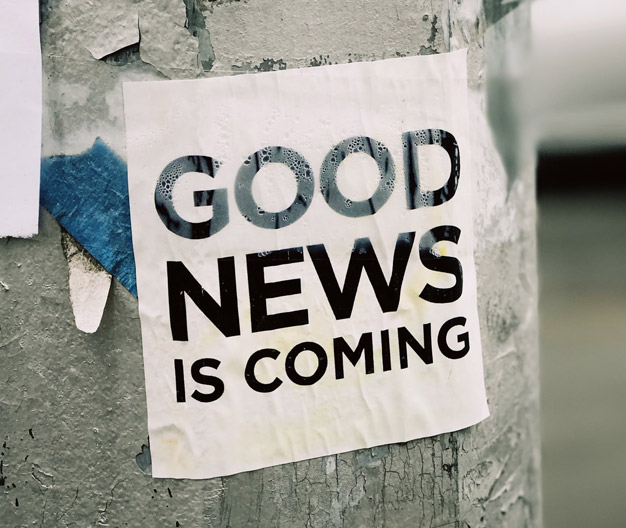 A new year is upon us and with it comes new opportunities to … but this past year hasn't just been another year. It wouldn't conclusively be accurate to simply state that 2020 has been a difficult year for everyone – it has been much more than that. 2020 was a year of change, of transition, of evolution – which gives us an opportunity to recognize how we can grow and learn. In the Healthcare industry, growing and learning from this point forward is all about Patient Engagement, substantially focusing on the experience of care.
It is a fact that 2020 specifically put the spotlight heavily on the healthcare industry. One of my fields of expertise, User Interface & Experience Design (UI/UX), will be more important for Healthcare in 2021 than any other year in history. Because Kencor is redefining patient / human experience in healthcare, we are refocusing our efforts to elevate the experience of care while maintaining a personal connection through screening, monitoring, virtual visits, and remote clinical trials.
In Healthcare, the core UI/UX designer's motivator is to continuously bridge the gap between technology and users. Good usability is defined as the effectiveness, efficiency and satisfaction with which specific users can achieve a specific set of tasks in a particular environment which is completely intuitive, forgiving of mistakes and allows one to perform necessary tasks quickly, efficiently and with a minimum of mental effort. For maximum usability to be achieved, front and back-end architecture needs to be flexible and scalable, using frameworks such as React – this is one of Kencor's strengths and advantages – creating native apps for all platforms. This is also extremely important when it comes to EMR/EHR integration, as these have to have basis in a successful platform's design and architecture.
Here are a few things to watch for in the new year, and beyond:
Artificial and Virtual Reality in Healthcare
Currently most commonly used in teaching complex procedures in medical school and diagnosing medical conditions with more in-depth analysis of body scans, AR and VR in Healthcare are continuing to advance the industry in ways that were never thought possible. Using these methods applied to User Experience, we need to embrace inclusive design, reaching a wider audience by taking into account more components of the experience of care as functions of accessibility, which include all aspects of mental states, genders, ages, cultures, and languages.
Telehealth and Telemedicine
With the help of Telemedicine, physicians can consult, diagnose and treat patients remotely using telecommunication technology. Telemedicine is poised to grow more than 5% globally, up from an estimated 1% in 2019. This is arguably THE biggest up-and-coming advances in medical technology and remote care. Telehealth not only improves the experience of care for patients, but decreases the risk of spreading contagious diseases – vital when talking about COVID-19. This kind of growth gives UI/UX designers great opportunity to innovate and evolve with more integrations like video chat, and bot-interactions / synchronization with AI chat.
Healthcare bots
In Healthcare, smart assistants or bots are steadily rising in popularity with intuitive programming and well-written responses, they can connect patients with your support system without requiring them to speak to a person. Right now they are used as reminders, book appointments, check and monitor the patient's health condition, and collect feedback. At Kencor, we have SAMi™, our AI-powered bot that delivers real-time intelligence to the patient when they need it most. The interactive SAMi bot engages with patients to understand their needs before connecting with the care team, which saves time and provides better patient care – and better outcomes. SAMi is designed to take AI-bots further than just menial tasks, but engages with patients in ways that approaches personal care.
Devices and Wearables
With over 80% of consumers willing to wear fitness technology, the wearable tech market is full of opportunities to connect with healthcare providers. But with competition in this market steadily increasing, it's essential to provide a user experience that surpasses competitors'. Wearable devices can measure and monitor vital signs such as heart rate and blood pressure. They can even detect atrial fibrillation, measure your body mass index, and use biosensor technology to detect if you're about to get sick.
To build a successful UX design for a health wearable, designers should properly prioritize information. A device must be simple and intuitive so users don't feel confused when they need to quickly find necessary data or functions. At Kencor we are working to constantly come up with ideas and solutions to make usability, simplicity, and interactions with devices better.
Now is the time to work relentlessly to focus on loving and caring for each other, progressively discovering innovative ways as not only UI/UX experts, but and as humans, to improve the lives of those who need care: The patient experience – improving outcomes – not only surviving, but thriving. Now more than ever anything is possible. From the ashes of 2020 we are reborn.
Happy New Year to all!