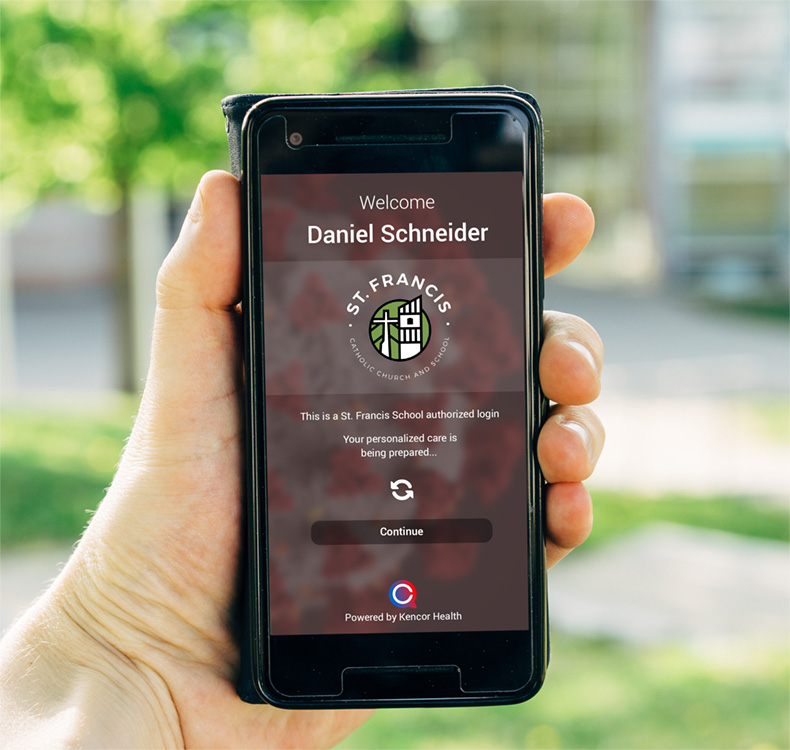 No matter who we are, where we live, or what we do for a living, we're all feeling the deep effects of COVID-19 in every aspect of our lives. A crucial part of businesses re-opening to the public, employees going back to work, and students & staff going back to school, is valid preparedness and safety. Needless to say, the goal is ultimately to keep every person safe and healthy.
Kencor Health has just announced our brand new COVID-19 Symptom Check and Screening App.Here's how it works:
A student, employee, staff member, etc. comes to work or school, following the CDC safety guidelines. Before arriving, each person downloads the Kencor COVID-19 app and fills-in their information. Upon login/signup, a personalized and a company-sponsored screen will be presented.
Each person completes the short symptom check and questionnaire regarding Coronavirus. All questions are based on CDC guidelines and recommendations to screen for COVID-19.
As the questionnaire is completed, the person will be presented with a unique QR Code. The color code determines the proposed COVID-19 status.
Upon entry, your personalized QR code code is scanned.
Kencor provides each business/employer/school with a personalized Dashboard where each person can be monitored, updated, and managed using multiple views, data sets, and graphs.
At Kencor, we want to contribute our products and technologies to minimize the impact of this pandemic and make it as easy and comfortable as possible, specifically for those in business, working in offices, and those serving the public.
If you're interested in learning more about how to integrate the Kencor into your school, restaurant/bar/café, or place of business, please get in touch with us: info@kencorhealth.com, or +1 (833) C-KENCOR.